Land and Leasing Self-Study Program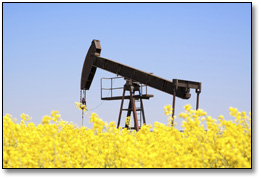 The Land and Leasing Self-Study Program is designed to teach the basics of managing land for the purpose of mineral production. Today, land management professionals are in high demand and domestic drilling projects are on the rise. Anyone who owns mineral-rich land—or is involved in some way with its exploration and development—will want to understand the legal principles and practices presented in this unique program.
When you purchase this program, you receive the Land and Leasing book (as print or e-Book) and the online assessment for one year.  If you already own a copy of the book you can purchase the assessment separately.  This self-study package provides a 250-question open-book test that takes approximately 4 hours to complete after reading the book. If a passing score of 70% is not achieved, you can have one retake option of another 250-question test. Successful completion earns a Completion Certificate from The University of Texas at Austin–PETEX and 3.0 CEUs.
For multiple licenses or to use the material in training, please contact us at 800.687.4132 or 512.471.5940 or by sending an email to info@petex.utexas.edu.
| Catalog # | Access | Format | Price |   |
| --- | --- | --- | --- | --- |
| 1.00120AP | 12 Months | Print Book | $226.00 | |
| 1.00120AE | 12 Months | E-Book | $215.00 | |
| 1.00120A | 12 Months | Assessment Only | $150.00 | |