Trouble Free Drilling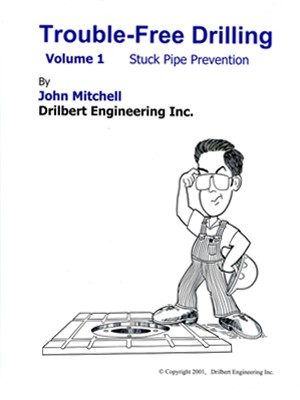 By Dr. Kenneth L. Bridges, 2008
Published by Drilbert Engineering Inc.
This guide covers virtually every aspect involved in understanding and maintaining drilling fluids. It is intended to give the Drilling Supervisor and the on-site Mud Engineer a thorough understanding of drilling mud. The book begins by giving a basic understanding of mud chemistry. Clay and polymer chemistry are then covered in detail. Calculations for engineering and maintaining the mud are presented in a clear and simple format. The goal of the manual is to enable the rig site supervision to be able to understand and manage the drilling mud programs. Topics include: Functions of Drilling Fluids; Drilling Fluid Properties; Well Bore Stability; Drilling Fluid Components; Drilling Fluid Systems; Solids Control; and more! 2008, Drilbert Engineering. 350 pages.
Click here to view the table of contents
Please note: All online material will be delivered during PETEX regular business hours, 8:00am-5:00pm CST(UTC -6).
| Format | Price | Catalog No. | |
| --- | --- | --- | --- |
| Print | $125 | E2.80330 | |