Perforación Direccional Controlada (Controlled Directional Drilling), 2nd Ed.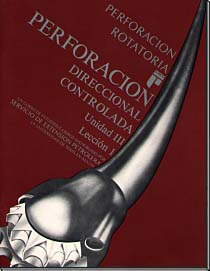 Este libro presenta la ciencia de la perforación direccional controlada. Proporciona a los tipos y usos de agujeros direccionales, cómo está previsto un así, qué tipo de información y el equipo se necesitan y cómo se obtienen y se utiliza, y algunos de los problemas asociados con la perforación direccional. Incluye ilustraciones y preguntas de examen. ISBN 0-88698-131-X. Segunda Ed. 1979, 52 págs.
---
This book introduces the science of controlled directional drilling. Gives the types and uses of directional holes, how a well is planned, what information and equipment are needed and how they are obtained and used, and some of the problems associated with directional drilling. Includes illustrations and review questions. ISBN 0-88698-131-X. Second Ed. 1979, 52 pp.
| Format | Price | Catalog No. | |
| --- | --- | --- | --- |
| Print Only | $16.00 | 2.30122 | |