The Rotary Rig and Its Components Poster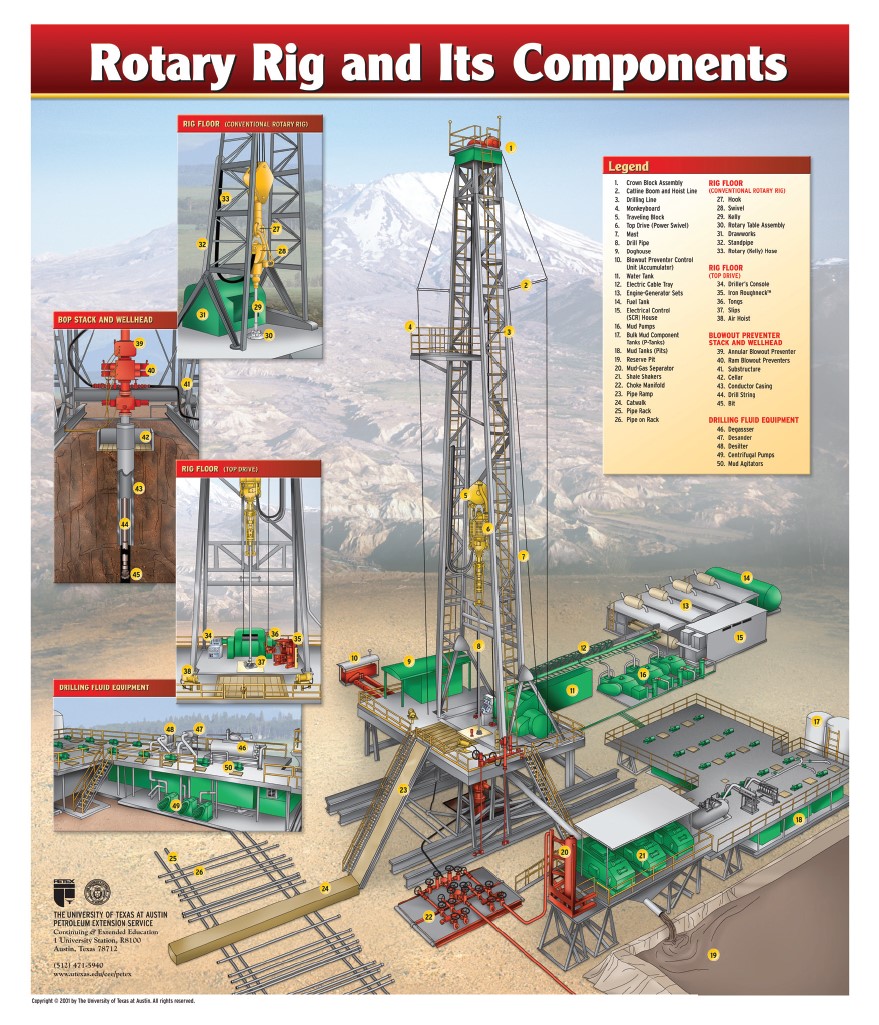 A detailed full-color, labeled illustration of the key equipment of a drilling rig. This iconic PETEX poster is an effective instructional tool that identifies key rig components. Makes an attractive wall hanging suitable for framing. A detailed diagram poster in full-color that pictures and labels virtually every important piece of equipment on a rig. Available in five languages and safely shipped in a mailing tube.
Spanish, Russian, Portuguese and Chinese translated versions are available as well.
LAMINATED, Full color, English, 20" x 24", 2001. ISBN 0-88698-229-4.
| Format | Price | Catalog No. | |
| --- | --- | --- | --- |
| English Laminated 20"X24" | $37 | 2.00150L | |
| English Non-Laminated 20"X24" | $32 | 2.00150 | |
| English Laminated 8.5"X11" | $10 | 2.00150L | |
| English Non-Laminated 8.5"X11" | $5 | 2.00150 | |
| Spanish Laminated 20"X24" | $37 | 2.00152L | |
| Spanish Non-Laminated 20"X24" | $30 | 2.00152 | |