Sistemas de Circulación (Circulating Systems), 3rd Ed.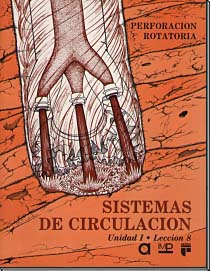 Un resumen de la composición, las pruebas y el tratamiento de los fluidos de perforación; también detalla información sobre el circuito de circulación, algunos conceptos básicos concernientes al diseño del equipo y los conocimientos elementales de matemáticas involucrados en algunas funciones. Producido en colaboración con el IMP ISBN 0-88698-036-4. 1984.
---
Discusses the composition, testing, and treatment of drilling fluids; the route of circulation; and the arrangement of equipment. ISBN 0-88698-036-4. 1984.
| Format | Price | Catalog No. | |
| --- | --- | --- | --- |
| Print | $16 | 2.10832 | |