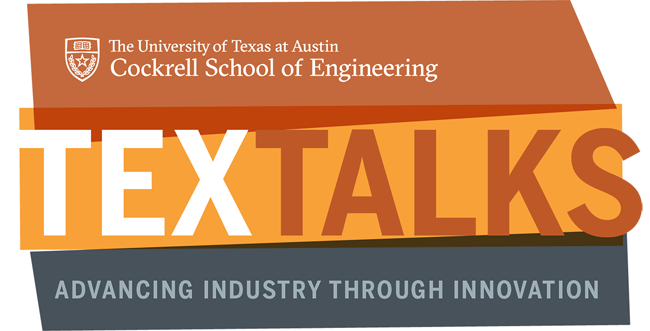 PETEX®, Texas Engineering Executive Education, and the Office of Research Relations have teamed up to bring the industry a new collaborative webinar series - Texas Engineering TexTalks: Advancing Industry Through Innovation. This series brings to industry, educators, and STEM professionals relevant and intriguing content on current hot topics presented by top industry experts and faculty from the Cockrell School of Engineering at the University of Texas at Austin. Browse below to view upcoming and previous TexTalks Webinars.
Carolyn Seepersad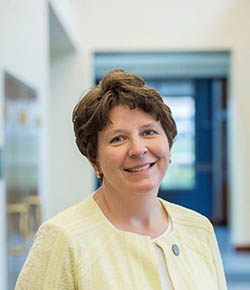 Topic: Additive Manufacturing and Design Innovation
December 4 at 1:00 pm (CDT)
Additive manufacturing (AM) is making a profound impact on the way engineers realize customized parts, and it is democratizing product design and manufacturing in unprecedented ways. In this talk, we will explore:
(1) the AM technologies available at the new University of Texas at Austin Center for Additive Manufacturing and Design Innovation and some of the design innovations that they enable. Examples include customized helmets and other impact protection equipment, digital anatomy models, and lightweight lattice structures for biomedical, military, and aerospace applications.
(2) the research frontiers at the intersection of AM and design innovation and some of the new AM processes under development to expand those frontiers. Examples include volumetric sintering and reactive extrusion AM for high speed production of lightweight, high-strength polymers for construction, aerospace, and other demanding applications.
Carolyn Conner Seepersad is the J. Mike Walker Professor of Mechanical Engineering at The University of Texas at Austin. She is the director of the Center for Additive Manufacturing and Design Innovation and a member of the U.T. System Academy of Distinguished Teachers. Her research interests include design for additive manufacturing, simulation-based design of materials and structures, and process innovation in additive manufacturing. She is a co-organizer of the annual Solid Freeform Fabrication Symposium and a member of the ASME Design Engineering Division Executive Committee. She is the author of more than 125 peer-reviewed conference and journal publications, including best paper awards from ASME and ASEE. She teaches courses on engineering design and additive manufacturing.
PREVIOUS WEBINARS
Rick Bobigian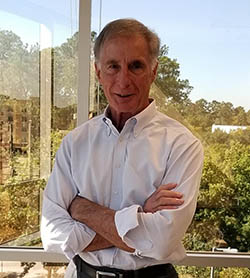 Topic: When will the price of oil return to pre-pandemic rates?
November 20 at 10:00 am (CDT)
In 2020, the human population and its behavior has been unexpectedly altered by the COVID 19 Pandemic. Everyone has been affected to some degree…some of the affects were positive but most were not positive. The changes in behavior of the population have altered the behavior of the world economies. The supply and demand systems of these economies have adjusted to meet pandemic needs for goods and services.
One noteworthy and severely affected economic subsystem is the worldwide demand for energy, in general and motor fuels, specifically. The actions taken by governments located around the world to control the spread of COVID caused a sudden and dramatic reduction in the demand for motor fuels and for crude oil, the raw materials used to make most of those fuels. The reduction in consumer demand rocked the system and backed up the fuel supply chain from the refineries to the wellhead.
Since February 2020, the Upstream, Midstream and Downstream business units involved in providing fuels to industrial, commercial and transportation end users worldwide scrambled to adjust to the reduced demand. Cuts were made across the system. Now, all parties are trying to feel the bottom in demand and at the same time, predict the path to pre-pandemic consumption of fuels.
Rick Bobigian has been teaching the Macroeconomics of the Upstream Oil & Gas Business since 1986, as a module for Petroleum Fundamentals, a core course of PETEX. He created this module for the course to address the last major slump in demand for fuels. In this event, he will offer a view of the future for fuels built on the fundamentals. As in all prognostication there are two parts; that is, the prediction itself and the timing of the prediction. Come see what he has to say.
Rick Bobigian is the President of 1776 Energy located in Houston, Texas. He has been an Instructor for PETEX since 1977. He is a graduate of the Colorado School of Mines with a BSc. in Geologic Engineering.
DR. PETER STONE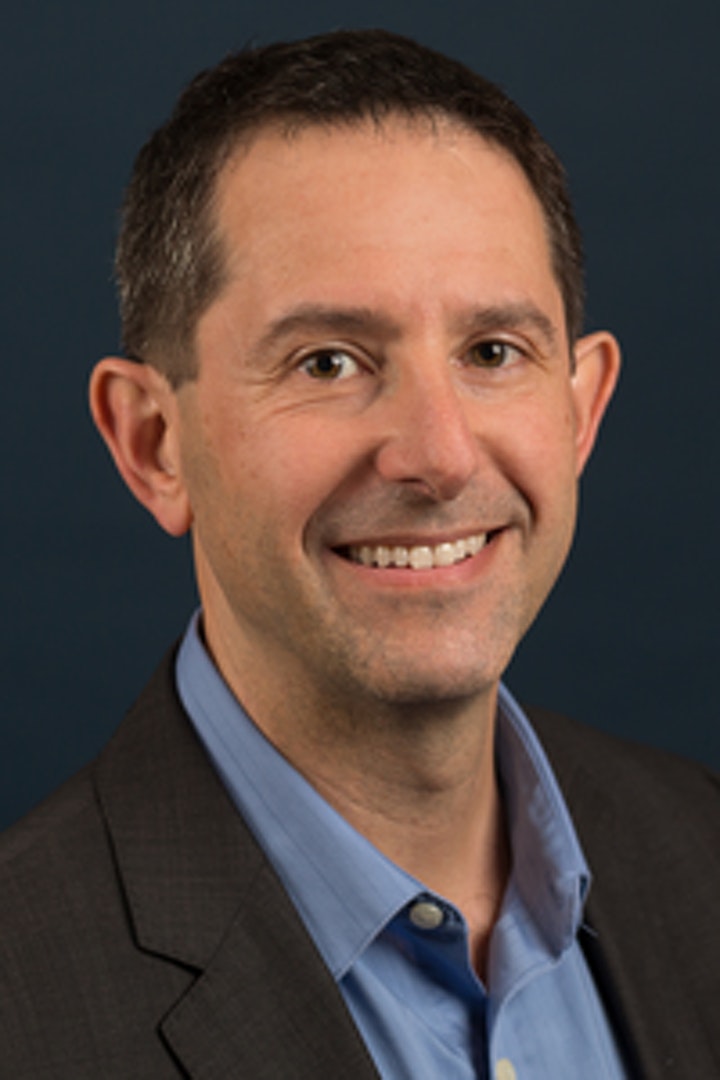 Topic: Learning and Multiagent Reasoning for Autonomous Robots
October 23 at 1:00 pm (CDT)
For robots to operate robustly in dynamic, uncertain environments, we are still in need of multidisciplinary research advances in many areas such as computer vision, tactile sensing, compliant motion, manipulation, locomotion, high-level decision-making, and many others.
This talk will focus on two essential capabilities for robust autonomous intelligent robots, namely online learning from experience, and the ability to interact with other robots and with people. Examples of theoretically grounded research in these areas will be highlighted, as well as concrete applications in domains including robot soccer and autonomous driving.
Peter Stone is the founder and director of the Learning Agents Research Group (LARG) within the Artificial Intelligence Laboratory in the Department of Computer Science at The University of Texas at Austin, as well as associate department chair and chair of Texas Robotics. His main research interest in AI is understanding how we can best create complete intelligent agents.
DR. FILIPPO MANGOLINI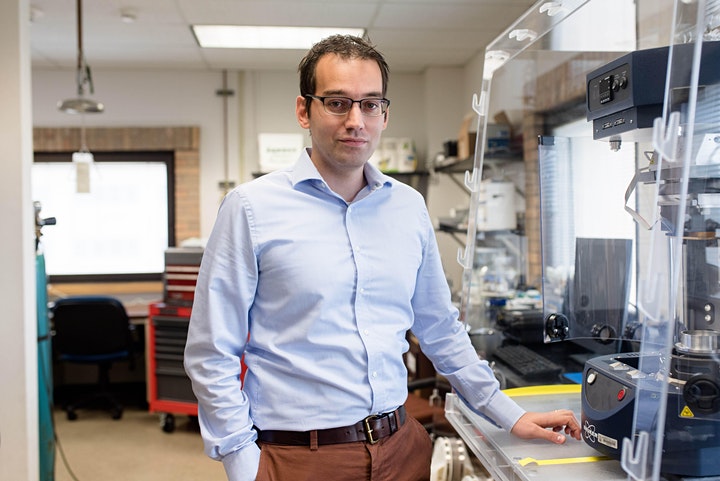 Topic: Engineering Material Surfaces for Extreme Environments
October 8th at 9:00 am (CDT)
Dr. Mangolini's research group aims to develop a physically-based understanding of the phenomena occurring on material surfaces and at solid/solid, solid/liquid interfaces under extreme environments and far-from-equilibrium conditions.
During this event, Filippo will discuss:
a. The development of in situ analytical techniques to gain unprecedented, multi-scale insights into the mechanism of action of additives used in lubricants to improve the efficiency and service life of engines, gearboxes, turbines;
b. The development of hard and lubricious coatings with enhanced thermo-oxidative stability able to withstand the harsh conditions of the Low Earth Orbit environment;
c. The evaluation of the surface degradation phenomena occurring on metallic biomaterials used for total hip or knee arthroplasty due to the synergistic action of mechanical wear and corrosion.
DR. OFODIKE EZEKOYE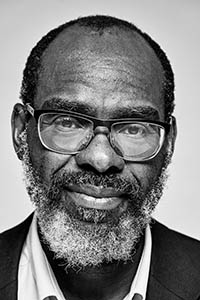 Topic: Understanding Safety for Lithium ion Batteries
September 25th at 10:00 am (CDT)
For most new technologies the drivers for adoption are based on factors like image enhancement, cost, perceived usefulness, usability, and aesthetics. Safety is rarely considered in early production adoption and is, thus, less emphasized in early design and development of new technologies. Designing for safe use and operation is challenging because prior to market penetration it is difficult to imagine all the failure modes that may occur with any given new technology. Safe design and use of lithium-ion battery operated systems have faced some of these challenges.
In this seminar, Dr. Ezekoye will discuss case studies of battery system failures, failure mechanisms of lithium-ion battery systems, and research approaches to understand the failure cascade and improve safe design of battery systems.
ERIC BICKEL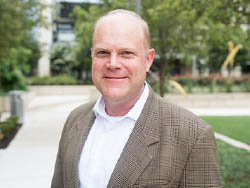 Topic: COVID-19 – What is the data telling us?
August 28th at 10:00 am (CDT)
During this discussion, Eric Bickel will analyze the performance of the models used to forecast the spread of COVID-19 and relate differences in performance to differing modeling approaches and structures. For example, some COVID-19 models are "bottom-up" and model the interactions between individuals and communities in detail (i.e., SIR models). While other models are "top-down" and attempt to capture the high-level dynamics of the spread. We will also be comparing the performance of these models to a simple (two-equation) model that we have used to forecast the spread of COVID-19 at the national, state, and local level. Bickel will finish this discussion by talking about apparent paradoxes present and the implications for decision analysis.
VENKAT SUBRAMANIAN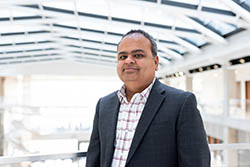 Topic: Model-based battery systems for current and the next-generation
August 7th at 10:00 am (CDT)
Dr. Subramanian's group aims to be the world's leading group in the area of model-based Battery Management System (BMS) and model-based design of current and next-generation energy storage devices.
During this technical talk, Venkat will discuss:
The use of real-time physics based adaptive models to enable faster prediction of possible failure mechanisms and modifications of protocols for batteries.
Software development and hardware implementation of electrochemical models to improve performance of batteries for electric vehicles and the electric grid.
A nonlinear model predictive control framework to enable the application of model-based charging profiles for batteries to improve life and reduce charging time.
DR. MICHAEL E. WEBBER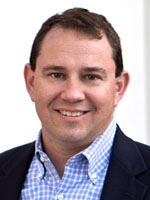 Topic: Global energy trends and transition
July 31st at 10:00 am (CDT)
The worldwide energy sector is going through dramatic shifts in energy demand, end-uses, and sources. Dr. Webber will give an entertaining and big-picture overview of global energy trends mixed in with humorous anecdotes, historical snippets, and unexpected examples that will give a surprising look into the future of energy.
KERRY MALONE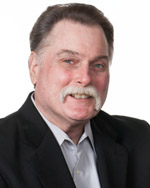 Topic: Understanding pipeline right of way
Presented on: July 10th, 2020
Right-of-way agents cannot successfully negotiate unless they understand the project, its goals, and the philosophy of the pipeline company. Join us to learn more about what Pipeline Right of Way means to you and your business.
ENGINEERING LEADERSHIP PANEL DISCUSSION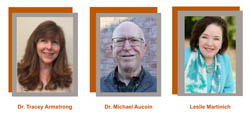 Topic: Keeping the innovation engine running
Presented on: July 24th, 2020
In times of crisis, the urgency for creative ideas and agile processes overcomes the bureaucratic barriers that normally stifle innovation. Join us to learn more about what you can do to lead the permanent implementation of this urgency into your organization's everyday work.
DR. DAVID ALLEN
Topic: Project Astra and methane emissions in upstream oil and gas
Presented on: June 26th, 2020
This first-of-its-kind project aims to allow producers to find & fix significant methane releases at or below the cost of current monitoring. Project ASTRA, will establish a sensor network that will leverage advances in methane-sensing technologies, data sharing and data analytics to provide near continuous monitoring. This will allow producers to find and fix significant methane releases at or below the cost of current monitoring technologies, most of which measure emissions only on an annual or semi-annual basis.