Coring and Core Analysis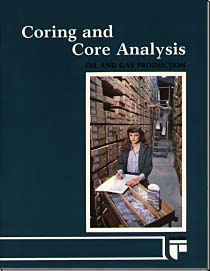 This is part of the Oil and Gas Production Series
This training manual uses an explanation of conventional coring as the basis to describe other methods of coring such as wireline, sidewall, pressure, sponge barrel, and oriented. The importance of preserving cores in a condition as close as possible to the same condition they were in downhole is emphasized. Methods of core preservation, sampling, and preparation for analysis are described. The final section describes the various methods of core analysis used to determine porosity, permeability, fluid saturation, and other rock properties essential to profitable oil production.
The book uses readable language, clearly labeled photographs and illustrations, a glossary, and helpful review questions to help the reader comprehend the subject. ISBN 0-88698-041-0. 1984, 80 pp.
Please note: All online material will be delivered during PETEX regular business hours, 8:00am-5:00pm CST(UTC -6).
| Format | Price | Catalog No. | |
| --- | --- | --- | --- |
| Print Only | $37.00 | 3.30910 | |