Corrosion Control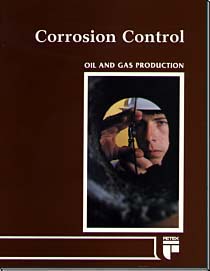 This is part of the Oil and Gas Production Series
Corrosion is an economic enemy of huge proportions. Its enormous annual cost defies accurate accounting, but the efforts to prevent or mitigate its destructive effects are more easily accounted for in monetary terms. These preventative measures occupy the best skills of thousands of corrosion engineers and technicians, and the materials and energy used to combat corrosion result in annual costs measured in tens of billions of dollars.
Most production organizations employ small groups to devote full time to preventing corrosion. These corrosion engineers depend on operating personnel to install and operate corrosion control devices, make observations, participate in tests, and report results. So although an exhaustive knowledge of corrosion prevention may not be required of production workers, a better understanding of the subject will help promote the kind of cooperation that is essential to corrosion control efforts.
The purpose of this lesson is to provide a basic understanding of the corrosion process, some common corroding agents, methods of detecting and measuring corrosion, and various methods of corrosion control, with a special emphasis on cathodic protection. By applying this knowledge to operating procedures, production personnel can help reduce the immense cost of time and materials that corrosion damage inflicts on the petroleum industry. ISBN 0-88698-110-7. 1982, 88 pp.
Please note: All online material will be delivered during PETEX regular business hours, 8:00am-5:00pm CST(UTC -6).
| Format | Price | Catalog No. | |
| --- | --- | --- | --- |
| Print Only | $37.00 | 3.30110 | |