Introduction to the Oil Pipeline Industry, 3rd Ed.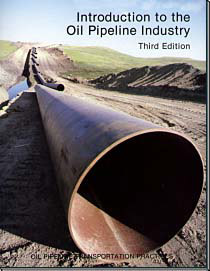 This introductory training manual explains how pipelines daily move millions of barrels of crude oil and refined products in the United States. The textbook reviews the history, development, and construction of petroleum pipelines and discusses gathering oil from the fields, operating pump stations, controlling oil movement, maintaining pipelines, and pipelining products. It also includes environmental considerations, special rules and regulations. Readable language, clearly labeled illustrations and photographs, and a glossary aid the reader in comprehending the material. Sponsored by the American Petroleum Institute, Transportation Department. ISBN 0-88698-093-3. 1984, 112 pp.
Please note: All online material will be delivered during PETEX regular business hours, 8:00am-5:00pm CST(UTC -6).
| Format | Price | Catalog No. | |
| --- | --- | --- | --- |
| Print Only | $37.00 | 4.10030 | |